Congress: Pass the JJDPA in 2017!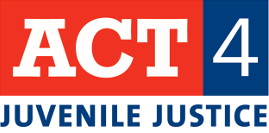 The JJDPA sets standards and protections for youth in state juvenile justice programs, and it's back on the table in 2017. Now it's time for the House to pass its bipartisan bill for fairer youth justice. Let's get this done during this Congress!
What you can do: Take two minutes to use the alert below to ask your Senator to pass the JJDPA reauthorization this year. All you need is your address and we'll get you to your Senators. We'll even provide editable talking points.
Learn More: