Thank Ed & Workforce for Hosting a Powerful Hearing on Juvenile Justice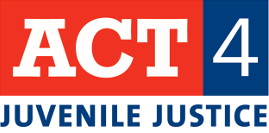 The JJDPA is long overdue for reauthorization. Momentum is growing in this Congress.
On Feb. 15, the Subcommittee on Early Childhood, Elementary, and Secondary Education, chaired by Rep. Todd Rokita (R-IN), held a hearing to discuss reforming the country's juvenile justice system to promote safe communities and set young people on a pathway to success.
The Senate Judiciary Committee hed a second hearing on the JJDPA on February 28th, called, "Improving Outcomes for Youth in the Juvenile Justice System." Committee Chairman Charles Grassley (R-IA) and Sen. Sheldon Whitehouse (D-RI) are longtime advocates of reauthorization.
Now it's up to Members of Congress to introduce legislation to get this bill passed.
What you can do: Take two minutes to use the alert below to thank the Committee members for holding the hearings and encourage passage of JJDPA this year.
#JJDPAmatters.
Learn More: