Sparkupdate: May 22, 2012
May 22, 2012 | Good for Kids, and Then Some

Those graduating from high school, college or a job training program this season are facing one of the toughest job markets in our history

.

We need their ideas - on making college affordable, on strengthening environmental and economic sustainability, and on creating jobs. Encourage young people to vote for promising solutions to problems in local communities and across the globe in the SparkOpportunity Challenge.

The deadline is Friday!





Last week a chorus of advocates urged you to speak out against a House-passed budget plan (the Sequestration Replacement Act) for fear that its reliance on severe discretionary spending cuts would evolve as the "new normal." The good news is the Senate rejected this and similar budget plans last week, but many fear that putting the squeeze on discretionary spending could persist for months, or decades, to come.



Policy experts across the aisles are speaking out against this trend. Take conservative Michael Gerson. In his interview with Jodie Levin-Epstein he identifies our real long-term budget problem and expresses great concerns about the squeeze on discretionary spending and the lack of mobility akin to a caste system for those at the bottom.

If you think these debates over budgets and policy are merely an abstract political battle, think again. Better yet, read about real people, like Wendy Fontaine, facing poverty for the first time, or about the long-term unemployed, caught in a catch-22 of policy that cuts off unemployment precisely benefits when they are needed most.

As for those who claim government can't do anything right - check out our section on government spending that has made a difference, along with ideas for making public programs even more effective.



Onward,

Jan

We heart feedback! Email jan@sparkaction.org.

Don't forget! The Congressional caucus on #foster youth wants to hear YOUR stories! bit.ly/K2mwB1

Follow us @sparkaction!

Connect with SparkAction!
| Quote of the Week
"The main reason the nation doesn't suffer from even more devastating hunger - and hasn't slipped into mass starvation - is the success of federal nutrition assistance programs, especially the Supplemental Nutrition Assistance Program (SNAP)."

Joel Berg, senior fellow at the Center for American Progress and executive director of the New York City Coalition Against Hunger, "The Congressional Hunger Games: Time for Both Sides to Step Up"
| New on SparkAction
National Council of La Raza's Ana Hageage continues our Reconnections blog series on disconnected youth as she reads the powerful stories from alumni of Escara, an afterschool program providing positive youth development services for Latino youth in Plugged In: The Escalera Program & its Lasting Effects.
| Youth Voices - Meet the Challenge
Many organizations want to know what young people have to say, from asking policymakers to make college more affordable to gathering good ideas for environmental and economic sustainability or creating jobs. Here's a run-down.
ENDS THIS WEEK!

SparkAction's SPARKOPPORTUNITY CHALLENGE is in its last week. Have you voted yet? Anyone and everyone has 5 votes to cast to their favorite idea. The winning ideas will be presented at a June 4 White House youth summit and win a grant and other cool prizes to get their idea off the ground. Get your vote on!


Education Trust invites those struggling to pay for college to tell their stories, as the nation debates how to make college more affordable.

The Obama Administration is challenging America's youth to tell the world how they're fostering sustainability and creating an America built to last.

What Kids Can Do invites anyone ages 12-19 to write their best speech answering the age old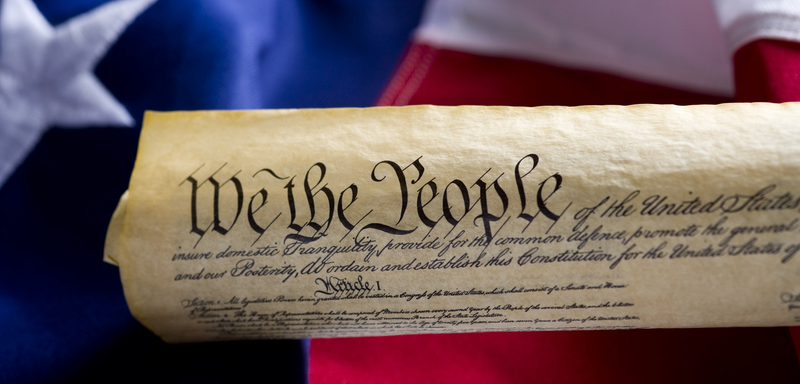 question, "what do you think makes a nation strong?"


| Washington, DC
Michael Gerson on Poverty and Opportunity
In a recent interview, President George W. Bush's speechwriter said "We do not have a budget deficit and a long term national debt problem because we spend too much on food stamps... trying to squeeze discretionary spending to the point that we're undermining essential services is not... an effective budget strategy and doesn't really address the long-term problem."
Despite the very polarized political climate in Washington, Gerson argued we can't have good outcomes without solid economic growth and sees some hope for common ground.

A People's Guide to the Federal Budget
The fights over the federal budget are not going to ease up any time soon, so you might as well learn about the process and framework. The National Priorities Project makes this task less daunting!
| New Faces of Poverty

Some families are experiencing poverty for the first time. Others are experiencing an economy that isn't growing jobs fast enough to get them back to work. Others are stuck without skills, connections, temperament or opportunity to move up. We take a closer look at the new faces of poverty, and the interconnections between poverty and public policy this week.

Meet America's New Poverty Class: Twentysomethings
The Street summarizes a report on how twenty-somethings, one of the unluckiest generations in American history, is turning to downscale financial services like pawn shops and check-cashing shops as a "new normal."

Why are Teen Moms Poor?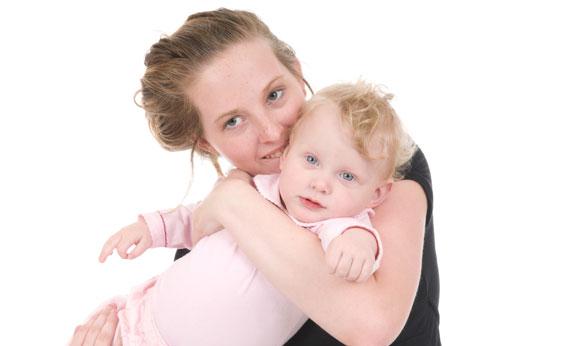 Slate says we put the cart before the horse when we think teen moms are poor because they have babies young. Rather, the research seems to imply that young women choose to become mothers because their economic outlook is so objectively bleak.

A Little Help for the Long-Term Unemployed?
Not likely, argues Greg Kaufman in The Nation, unless Congress fixes the paradox in determining the basis for extending unemployment benefits for the long-term unemployed. In the midst of the biggest spike in long-term unemployment numbers in memory, he cites both liberal and conservative voices that call for re-employment policies to get people back to work.

Filling the Gap for Young Workers
Gap, Inc.'s This Way Ahead is a program that provides career exploration, job readiness training, and competitive internship opportunities for young adults. At the end of the training participants are encouraged to interview for a four-month paid internship.

My Year on Food Stamps
Wendy Fontaine never expected or wanted to apply for food stamps, but in the wake of a divorce and with a hungry toddler in tow, she did what she had to do. In this Huffington Post column she tells her story and links it to the broader policy issues currently on the table.

Weigh in With Congress on Their Recent Vote on Nutrition Assistance

Members of Congress have cast their votes on whether to cut food stamp and other nutrition programs. Now it's our turn to let our representatives know what we think of their vote. Half in Ten makes it easy, with a template to send to the yeas and nays.
How Government Spending Helps Kids
The big picture is often overlooked. Kids are better off today - as reflected in lower crime, alcohol and substance use, and teenage pregnancy rates, and higher graduation rates - than they were thirty years ago, in large part because of public spending on effective programs. Read Michael Wald in Slate.
Talk about red tape! Antiquated systems for determining eligibility for public benefits like Medicaid and heating assistance create multiple barriers for recipients and higher costs for states. Sharing data and basing eligibility decisions on existing information can cut administrative costs, link more families to assistance and strengthen programs.
Linking Human Services & Housing Assistance for Homeless Families & Families at Risk of Homelessness
Forging relationships between program staff and local landlords to increase quality and affordable housing options is one promising practice identified in this report on improving outcomes for distressed families.
The headline is that state EITCs are associated with improvements in mothers' reports about their children's health status, but there are some other interesting data points in this Carsey Institute report. For example, nonmetropolitan areas see larger reductions in obesity rates than do metropolitan places following state EITC adoption.
| Improving Learning - In School and Out
While Michael Wald cites some progress in graduation rates over the last three decades, we know that graduation rates are still far below par. And now Voices for America's Children says our education system is failing our kids in its analysis and "report card" on fourth graders' scores in core subjects:math and reading.
Latest Round of No Child Left Behind Waiver Bids Critiqued
Twenty-six states and the District of Columbia applied for the second batch of waivers of No Child Left Behind (NCLB) provisions this past February. They are now in negotiation with the Department of Education. EdWeek reports on some shifts in emphasis and themes in this year's application process.

Providing Greater Opportunities for Deeper Learning in NCLB Waivers
The U.S. economy can only thrive, argues the Alliance for Excellent Education, if the whole population is equipped to succeed in the modern workplace. Meeting this goal requires adopting college and career-ready standards and ensuring that all teachers have the instructional skills and support needed to create deeper learning in their classrooms. The Alliance takes a look at "deeper learning" reflected in recent waiver applications.

21st Century Community Learning Centers--Stable Funding for Innovation and Continuous Improvement
The Harvard Family Research Project showcases innovations in afterschool programs supported by the 21st Century Community Learning Centers (21st CCLC) initiative, the only federal funding stream that provides dedicated funds for afterschool programs.
Caitlin Johnson and Thaddeus Ferber
SparkAction and the Forum for Youth Investment