---
Afterschool Hours: Game Changer for Innovative Learning and Leadership
What's your idea of student success during the afterschool hours?  Is it kids finishing their homework, learning new subjects, joining a club, playing sports—or all of the above? I'm sure you have a long list of reasons why we need to engage kids in positive afterschool programs and develop their successful futures as leaders in the classroom and beyond; however, I suggest we take it to the next level.
Let's ask kids to find new ways to improve lives—perhaps even save lives—during the afterschool hours.  I know this sounds intimidating, but consider these impressive examples of afterschool projects all done by student leaders ages 13 and under: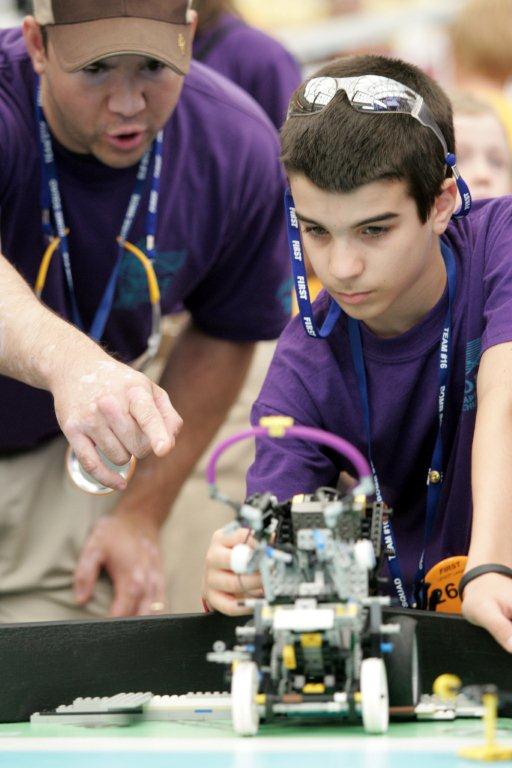 Creating a prosthetic hand device for a three-year-old born without fingers, allowing her to use a pencil for the first time;
 

Inventing a non-invasive glucose monitoring device for kids with diabetes; using special technology and microchips to eliminate finger pricking; and
 

Building a steering wheel device that emits alerts when someone is texting while driving, bringing the driver's attention back to the road.  This device is being reviewed for a patent by the U.S. Patent and Trademark Office.
These are examples of students involved in FIRST®, For Inspiration and Recognition of Science and Technology.  FIRST, a not-for-profit, encourages young people to become leaders in science and through exciting, hands-on robotics challenges.  FIRST works with organizations and afterschool programs, including Girl Scouts and 4-H, engaging kids in various levels of challenges throughout the afterschool hours and the school year. As such, students in FIRST ®LEGO® League—one of four programs offered by FIRST—are working alongside mentors, researchers and engineers right now, trying to help solve food contamination issues for this year's "Food Factor®" challenge.   
Science, technology, engineering and math (STEM) education projects can be daunting for many youth—and even for some adults!  But the afterschool hours are the ideal time to invest in our youth and let them explore learning, failure, collaboration and success—all of which will lead them on the path to leadership, innovative thinking and exploring careers in STEM-related fields.  
No one knows this kind of success better than FIRST alumna Marissa Rosanio. She admits that many young students—especially females—can be intimidated by science, but her experience withFIRST resulted in making science more accessible to students.  In fact, the FIRST experience helped Marissa and her classmates "express their genius and explore exciting career opportunities, especially for young girls." Marissa funneled her interest in science into nursing.  Today, she is an adult transplant nurse at Georgetown University Hospital in Washington, D.C.
Further, a study of FIRST alumni, conducted by Brandeis University, confirms the benefits of being involved in the FIRST afterschool STEM programs:
86 percent reported an increased interest in science and technology and more than two-thirds had an increased interest in STEM careers;
 

Nearly all (89 percent) reported increased self-confidence; and
 

Seven out of 10 had an increased motivation to do well in school.
We all know the benefits of positive afterschool programs, and I'm sure you're aware of the critical need for our kids to prepare for successful futures in school and in their chosen careers.  If we want to develop future leaders, I suggest we use the afterschool hours to create intense challenges and ask students to rise to the occasion.  Let's ask students to solve real-world problems, and to try, fail and succeed in helping save lives. 
I hope this no longer sounds like an intimidating concept, because I am confident the next patent award in the U.S. will be granted to a group of 10-year-old innovators.   
---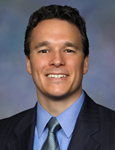 Jon W. Dudas is president of FIRST® (For Inspiration and Recognition of Science and Technology), a not-for-profit organization that inspires an appreciation of science and technology in young people.  FIRST designs accessible, innovative programs to build self-confidence, knowledge and life skills while motivating young people to pursue opportunities in science, technology and engineering.  With support from three out of every five Fortune 500 companies and nearly $14 million in college scholarships, FIRST hosts four robotics programs for students ages 6-18 years of age and an annual FIRSTChampionship.  For more information, visit www.usfirst.org.
This article orginally appeared on Afterschool Snack, the blog of the Afterschool Alliance.  It is reprinted here with permission.